In Al Sur de Granada we are one of the few priviledge shops that offer their amazing eggs without any type of previous suscription.
Take advantage now and try the eggs everyone is talking about!
Chickens with chicken lives

Free, foraging for food and seeds, taking sand or sun baths.

When animals are free you don't need anything else to get highest quality food.

Organic eggs?

No. Cobardes and Gallinas eggs don't have the organic certificate because to get it, chicken must be fed just with organic animal food.

These chickens are fed with garden vegetables, figs, acorns...creating flavory, tasty, gelatinous and compact eggs.

Top noch feeds

Corn, wheat, barley, linen, oat, alfalfa...even Vera paprika.

Acorns or garden vegetables. With the very best feeding you get the most incredible eggs.
The best eggs in Spain
It is not a coincidence that the best restaurants in Spain has decided to start working with Cobardes y Gallinas eggs. Their farm, near Madrid, it is a hint of animal wellbeing in the industry. That's the reason newspapers as 20 minutos or Expansion has made large interviews where they explain the full elaboration process. This unique proyect where you can only buy per previous month suscription is acclaimed by the most important chefs and lovers of the good cuisine.
Don't miss out these delicious eggs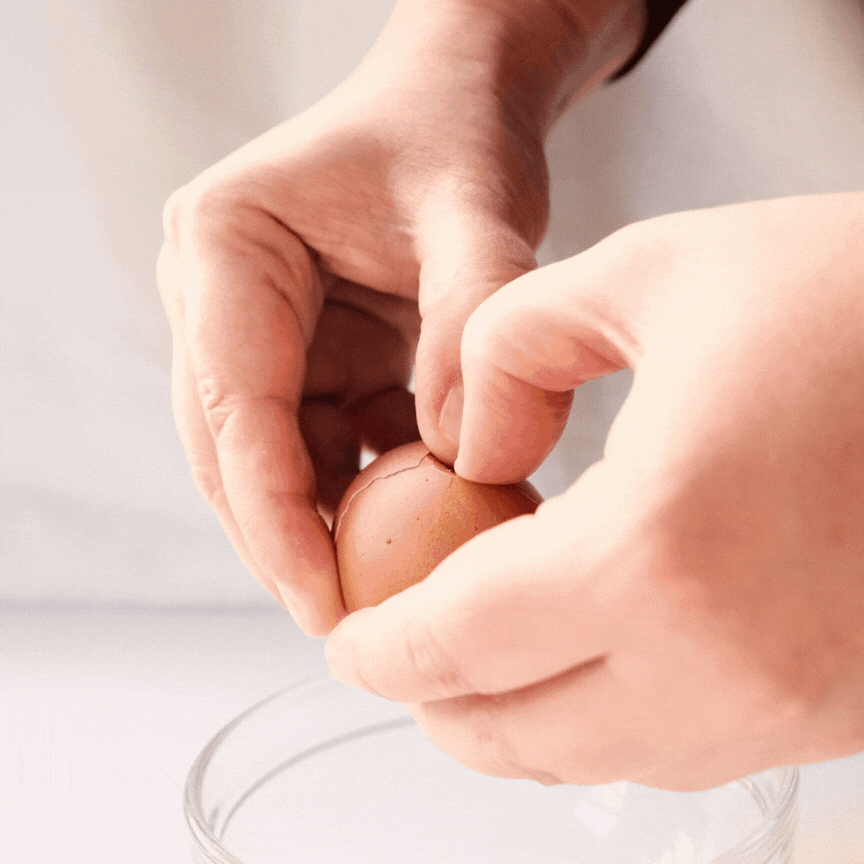 Regular price
Sale price
€3,90 EUR
Unit price
per
FAQ
Why Cobardes y Gallinas eggs are special?

Their main purpose is to try to obtein the highest quality eggs. To achive that they take care of their chickens as they were their kids. They all live in completely freedom eating the best animal food, rest of garden vegetables...

They also try to keep everything as transparent as possible, so they upload all the changes daily into his Instagram.
Why some eggs have different colors?

Each breed of chicken lays an egg of a specific color. Although inside they are all the same due to their diet, as they have hens of different breeds on our farms, the eggs we obtain are from chocolate brown from Marans hens, or blue from Araucanas hens to the classic white ones.
Are they organic?

For an egg to have the organic certificate, it must come from hens that exclusively consume organic feed. This makes it impossible to supplement their diet with remains from local vegetable gardens, figs or acorns that they like to give them when they are in season. That is why their eggs are free-range and not organic. However, the quality of life of their hens and the quality of the egg, we believe is even better.
Is the shipping safe?

For us there is nothing more important than a safe arrival of our goods! We work with high safety boxes and all our shipments are made with the best courier companies. You will receive a tracking number when shipping, which you can see the specific status of your package. For any questions, do not hesitate to contact us through our WhatsApp +34 631077025.