Vendor:

Regular price

Sale price

€38,00 EUR

Unit price

per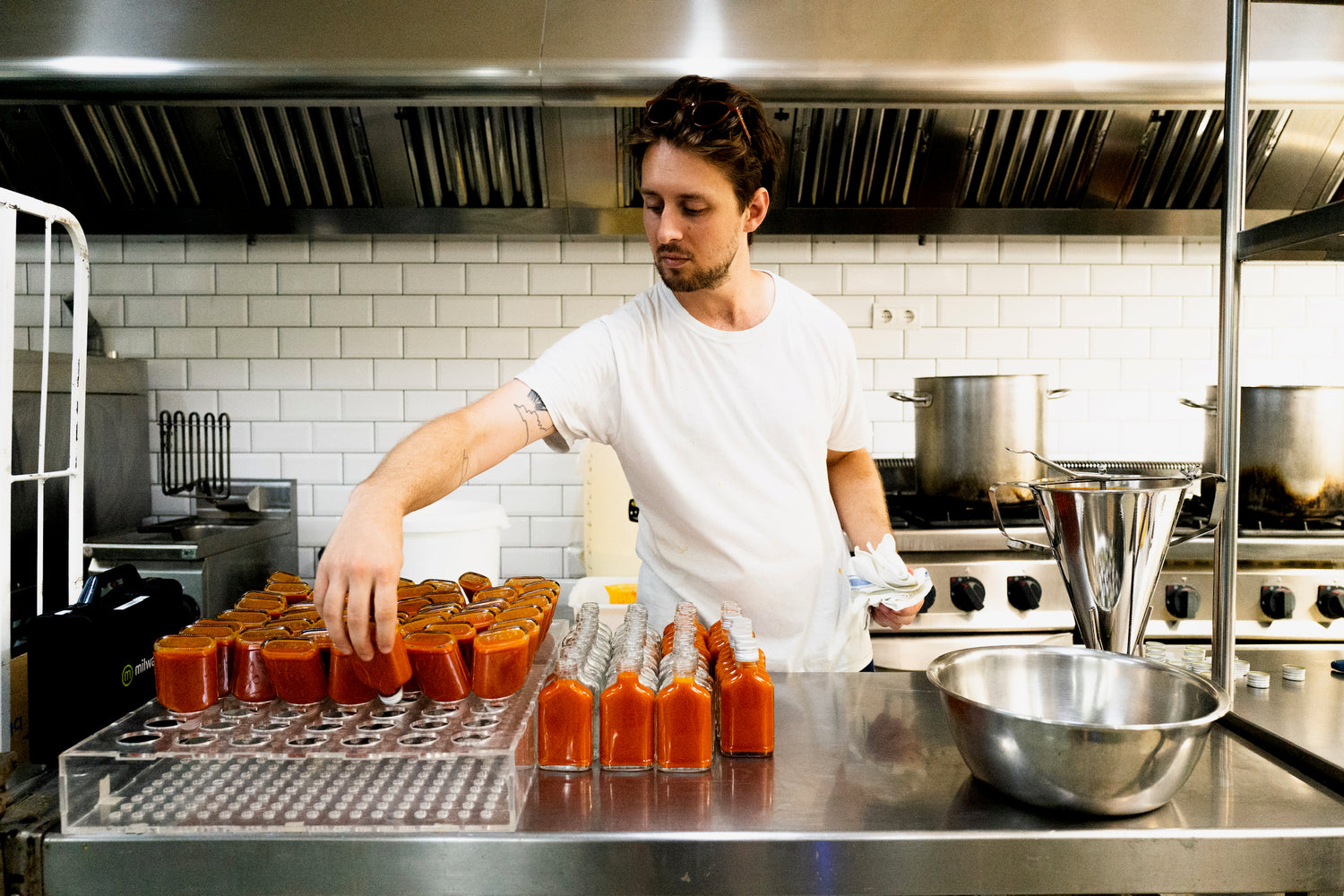 Tyler Morgan: A pasion for fermentation and food
The founder of Onima—a Barcelona-based hot sauce producer, and the first brand to be part of Acid League's new Maker Series—is on the crest of a new wave in the historically over-the-top, more-is-more world of capsaicin-based condiments.

Growing up on a tobacco farm in rural Kentucky, Tyler followed his fascination with fermentation into the beer industry—but after moving to Belgium and back, he began experimenting with vinegars, kombuchas, aminos, koji, and pickling.

A move to Barcelona—and a passionate deep dive into the Iberian peninsula's history—led Tyler to create recipes based on the historical spice trades that brought new ingredients, cultures and practices into Spain. From there, Onima was born.
True to the brand's mission statement, the heart of each sauce—peppers and the salt used to ferment them—are sourced within Spain, with carefully-chosen ingredients from around the globe used to amplify their flavor.

He also takes acidity very seriously—and opts to use kombucha instead of vinegar in many of his sauces for a different flavor dimension. The result: Rich, multilayered and nuanced, hitting at a variety of heat levels to suit any dish and diner.
His passion for art also extends to the brand's uniquely surreal sauce labels, which Tyler creates himself using a combination of AI generation, oil painting and digital editing.