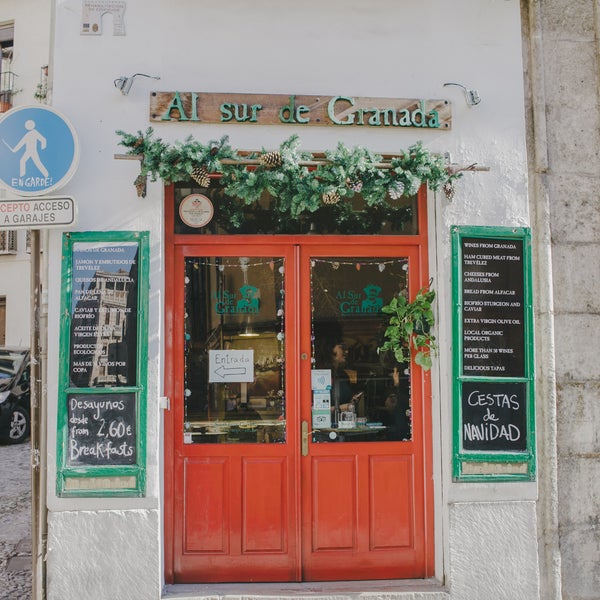 Since 2004, Al Sur de Granada has been striving to connect local food and wine producers with people from all around the world who are interested in a better life through gastronomy.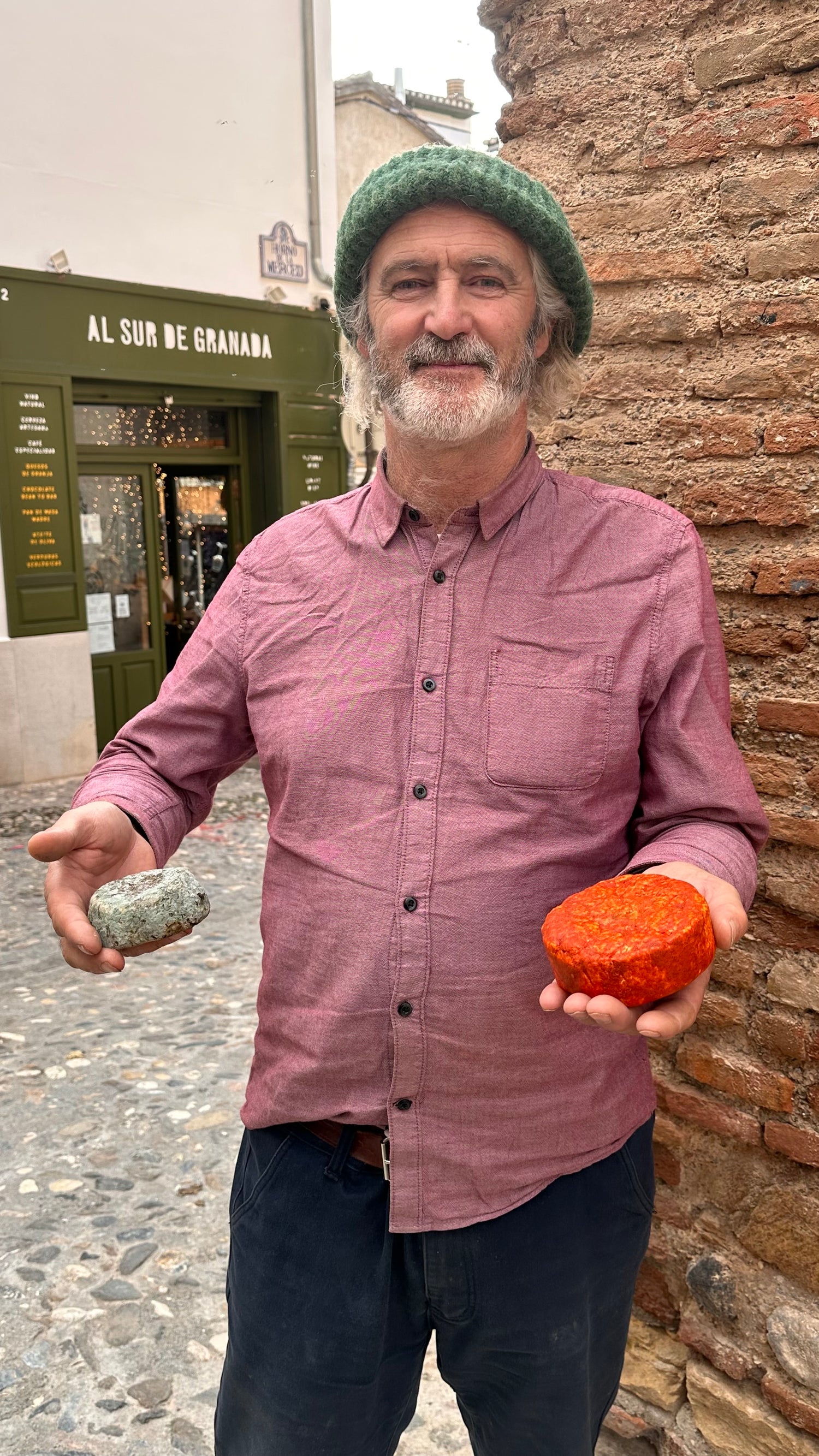 We are quite obsessed with provenience, low production and supporting honest and ethical makers whose mission is to produce goods differently. 
Since 2004 we have been supporting the small and artisan maker - never ending our search for special products.
The products we bring into the store have a unique combination of nature and standout flavor <3
AL SUR DE GRANADA also has a fisical store in the heart of the city, next to Arco Elvira. One of the main attractions of muslim architecture in Granada where you can enjoy a very warm and personalized shopping experience, tastings, talks and a lot of other types of events with the purpose of creating a space where good food and natural wine can be celebrated.
AL SUR DE GRANADA's online sales platform is the natural extension of our space in Granada, with the desire that wine can cross physical borders and reach as many homes as possible.
Our speciality is natural wine, and we were one of the first to do so in the entire world!

Alba
Nothing of this could be possible without Alba, AL SUR DE GRANADA's owner.
She started the business when she was 24 years old and since them she has been working to make the world of natural wine and local and organic food better known. All of what she believes is reflected in the shop: working with local products, buying from honest producers and respecting the environment. She really care about creating experiences that overcome the barriers through good food and wine.
She is also an amazing guide, she knows every cool place to eat and drink in almost all europe! Everyone is always asking her for directions, she never gets wrong!
She also speaks fluent english.
Get to know Alba's favourites
Jessica
From the world of gastronomy and haute cuisine, Jessica, the manager of Al Sur de Granada, gives a special touch to everything she does. She worked as head chef in different countries.
Later, she studied sommelier, viniculture and boss of almazara so, don't doubt to do an olive oil tasting with her and be amazed by her knowledge in olive oil.
You can ask her about wine, olive oil or anything you want because I'm sure she knows it all. Specialized in wine, she can tell you all the notes of a wine in just a few seconds.
Her sympathy and positivism are contagious so don't miss the opportunity to get to know her. She also speaks good english and fluent catalan and italian.
Get to know Jessica's favourites
Greta
One of our latest addictions, but without any doubt, one of our most important pieces. Our amazing chef that can make everything taste fantastic. Everyone in Granada has fallen in love with her cakes, but that's only the 10% of what she can cook. She puts creativity, hardwork and tons of love in everything she does so don't lose the opportunity to taste some of her dishes. She can speak english, spanish and italian, her native language.
Get to know Greta's favourites
Luna
The little artist behind all of this. Luna is a curious and creative mind that always try to give a little twist to everything we made. Visual merchandasing, graphic design, website design, marketing...she even choose and arrange the flowers every morning to make everything look perfect. Normally she is on the computer but when she is upstairs you can find out that she has always has something in hand. She can talk english and french so n'hésite pas à demander n'importe quoi :)
Get to know Luna's favourites