4 wines · 4 dishes tasting
Enjoy, with our wine expert, some of the most significant natural wines of Spain.
4 different wines, grapes & styles.
We carefully choose our wine selection everyday, depending on the weather and time of year, to enhance each wine and make sure we are serving you only the best quality.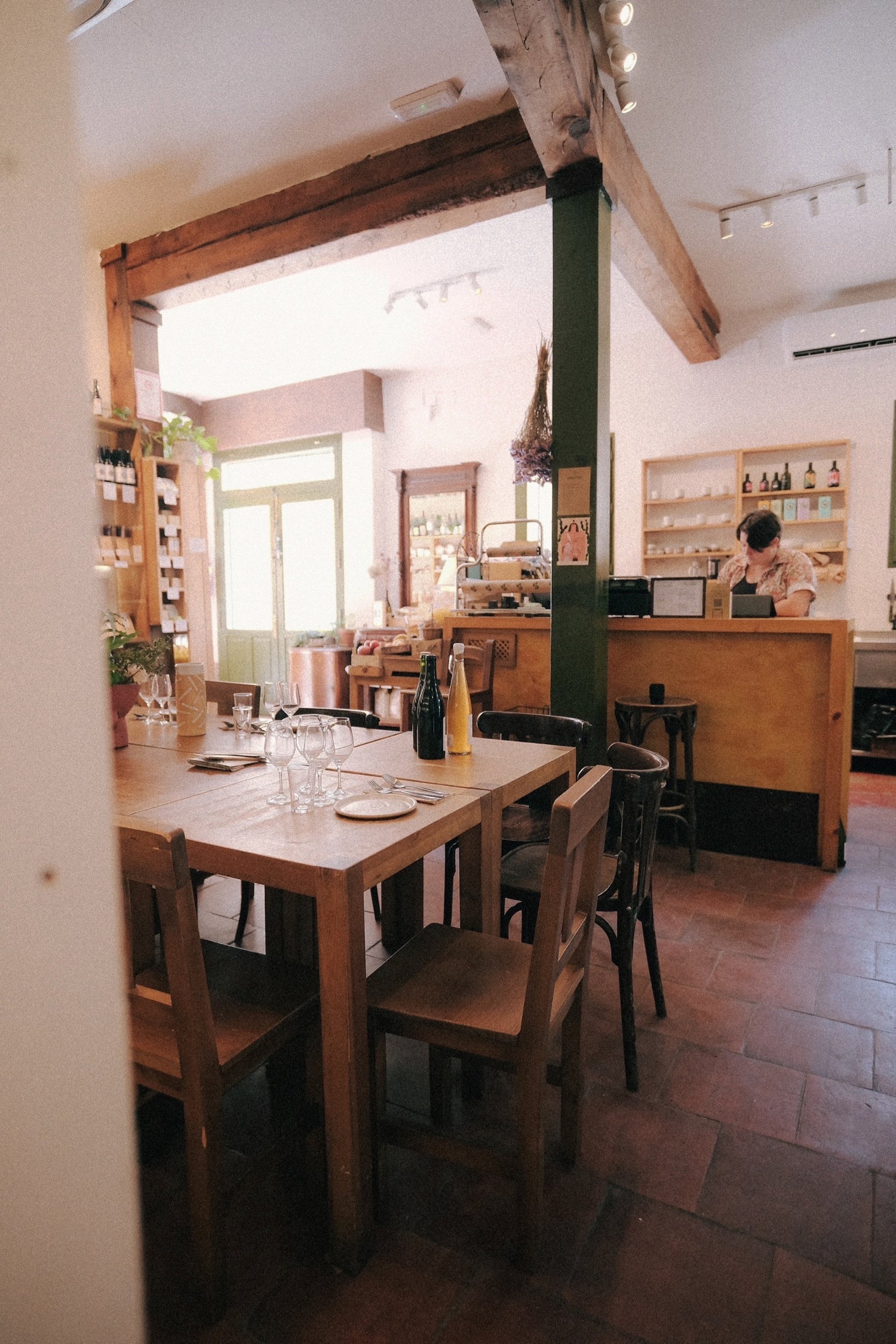 The ambience is homey and cozy, we want you to feel at home with us. We are proud to be, somehow, always welcoming the nicest of people in our shop to come and enjoy this experience with us.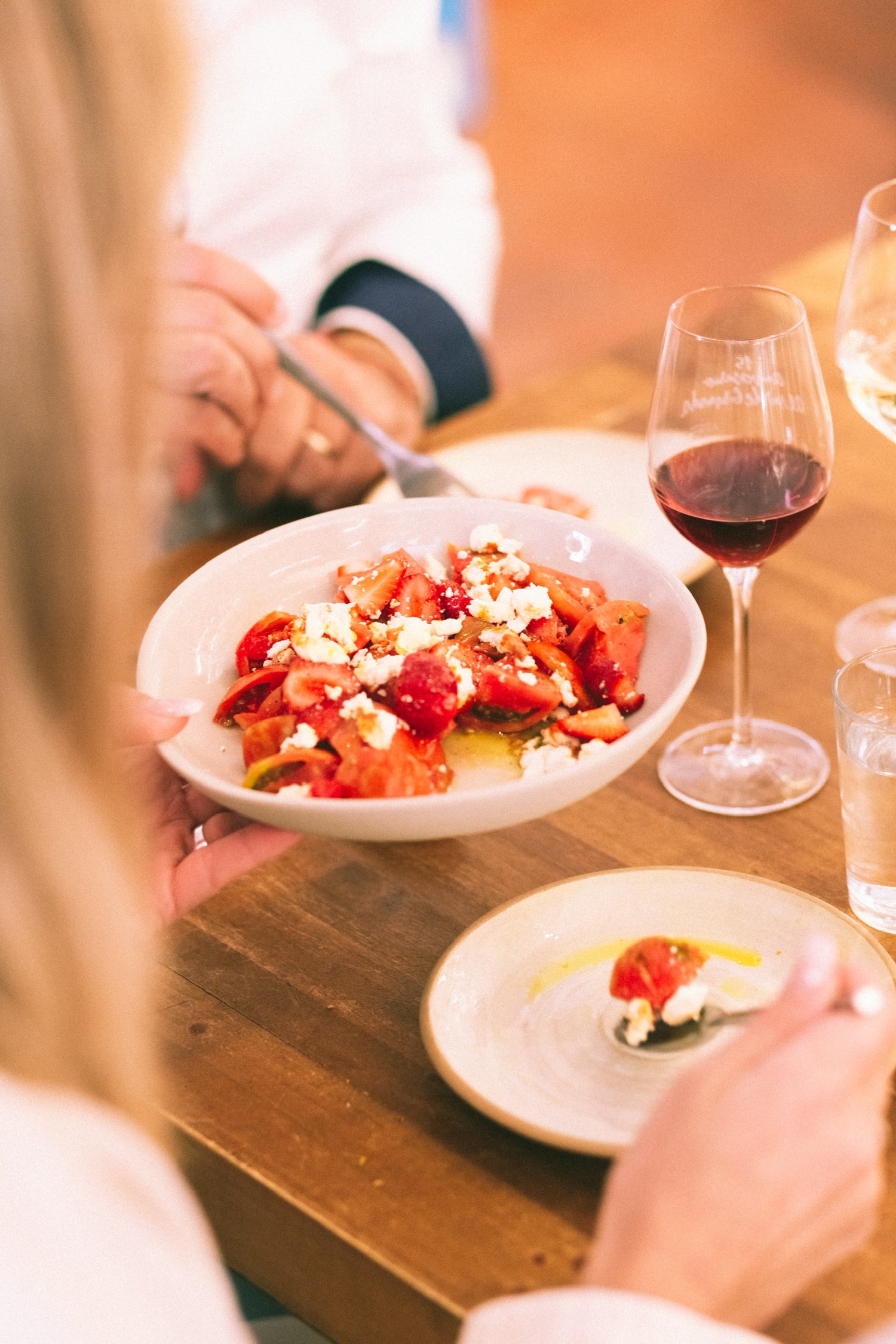 Of course, we will serve some delicious bites, elaborated from local products to pair with each wine. We put all our heart and effort into the food and wine pairing. We're obsessed with the sourcing of our ingredients, so that our dishes can be the most sustainable and delicious as possible, while working with the finest produce the region provides us.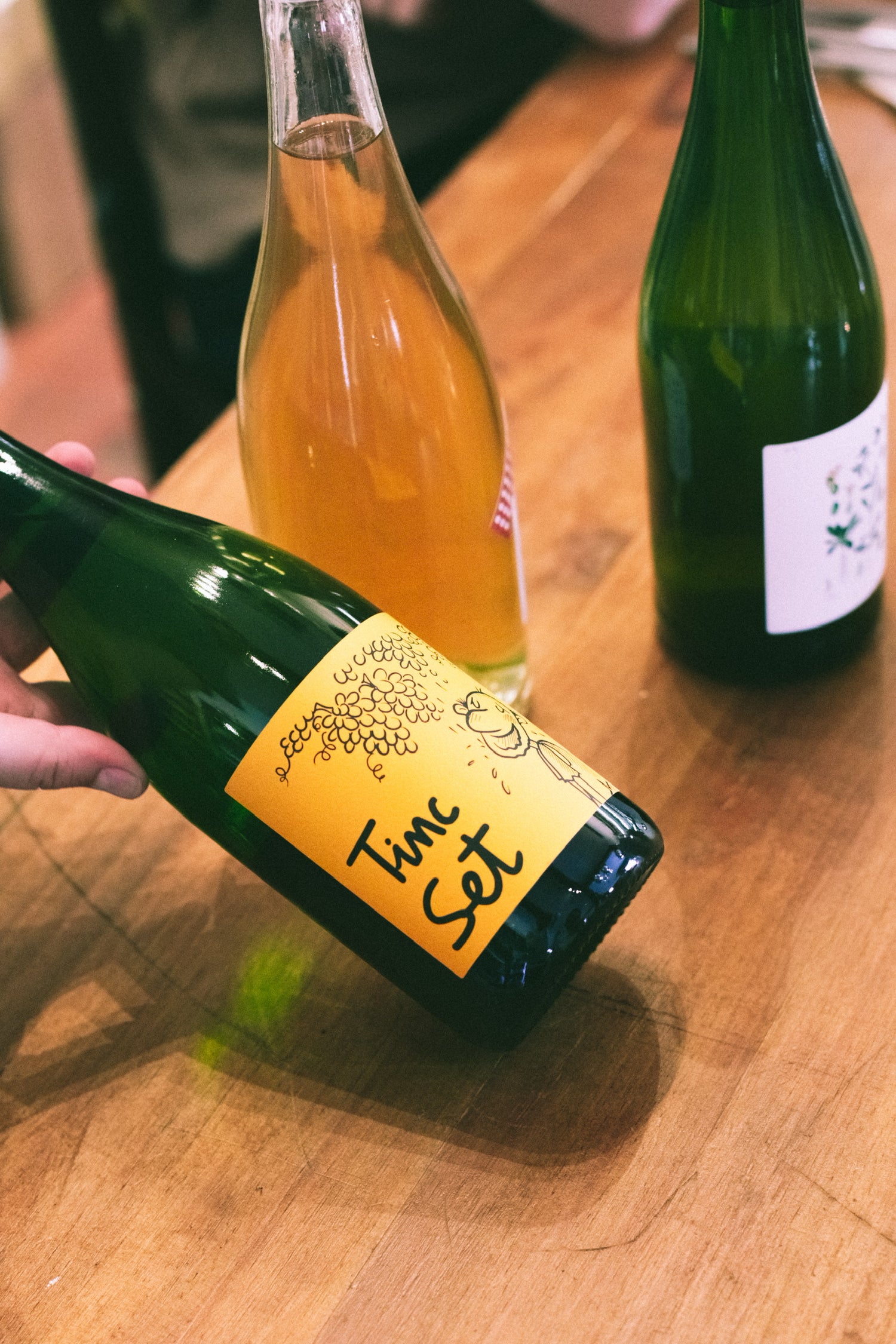 According to our philosophy, everything will be organic, sustainable & local and all wines will be natural, a step further from organic ones.
Go back and book now <-